VOICE
I have competitively produced and narrated audiobooks for Audible through the ACX platform, using a professional recording studio and my own quality experienced sound engineer to perfect the files for online use. This includes adhering to Audible's strict guidelines that approve onward sale through Amazon. I am happy to deliver voice projects for corporate clients for their own use or for their client portfolio. Please contact me: emily@emilyswain.com to discuss your project needs.
Additionally, I speak French – which may be specifically useful for French clients advertising or selling English products.
NARRATION & AUDIOBOOK mp3
DRAMA & NARRATIVE mp3
ADS & DOCUMENTARY mp3
DOCU FRENCH mp3
All stand-alone full clips can be sent on request. Please email: emily@emilyswain.com
---
COMING NEXT - 2 new titles for AUDIBLE 2021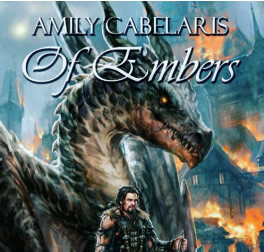 Of Embers by Amily Calebaris
The Charity of Strangers by Alison Burke
Produced in conjunction with M Saunders.
---
CORPORATE
"Emily mastered the script and got into character very effectively, drawing out the latent humour in the scenes nicely. She was prompt, efficient, easy and entertaining to work with, and we'd be happy to work with her again."
Stephen Engelhard, Founder,
Director/Producer,
Angel Productions